Leg vein treatment by Dr. Nassir
The XEO can work to address veins. By customizing the frequency of the laser light our technicians are able to focus in on destroying the vein with a series of light pulses, all without damaging the surrounding skin. Following the treatment, the body reabsorbs the dead cells back into the body, diverting the blood flow to unclotted veins and replacing the dead skin with new tissue.
Our physician will examine the affected area with you and talk you through the entire process of removing your spider veins. The sessions are quick and relatively painless, and because OC Skin Laser Center uses the most advanced laser system available, we can rid you of your varicose veins in the least amount of sessions possible.
Just because they are common doesn't mean varicose veins have to be a way of life. Schedule a consultation or contact our office for more information on how we can assist you.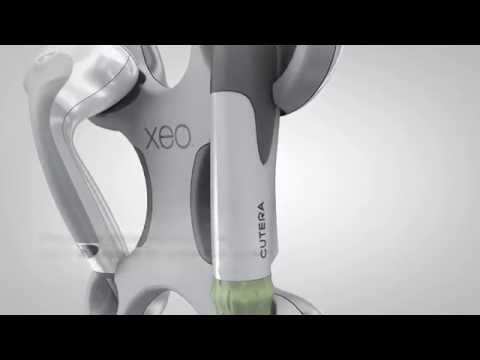 What are leg veins?
Nearly half of the population of the United States is affected by varicose veins or spider veins, so if you haven't been stricken with them then you are definitely at least aware of them. These unattractive bluish lines snake across otherwise clean looking skin and usually pop up on the arms or legs, causing self-conscious sufferers to cover themselves up.
Summary of Symptoms

Symptom 1

Dark veins that are blue or purple

Symptom 2

Visibly twisted or bulging veins

Symptom 3

Throbbing, swelling or cramping in the affected area

Symptom 4

Worsened pain after maintaining the same body position for an extended duration

Symptom 5

Itchiness

Symptom 6

Bleeding
Why you should treat leg veins
Although they are most definitely unsightly, the drawbacks of these vein disorders certainly don't end at the discomfort of wearing sleeves or pants in the warm weather. Because varicose veins are caused by an inflammation of the vein's lining, the affected area can become painful and suffering patients can experience itching, throbbing, aching or cramping. And because the vein walls are larger than normal, spider veins or varicose veins are more susceptible to more serious issues like blood clots.
Just because it's common, it doesn't have to be a way of life
Pricing
| Treatment (per session) | Price |
| --- | --- |
| 0-15 min. | 200 |
| 15-30 min. | 350 |
| 30-45 min. | 500 |
Transformations
Skin Conditions & Services
Tests and treatments for STDs and warts. Always professional and confidential.